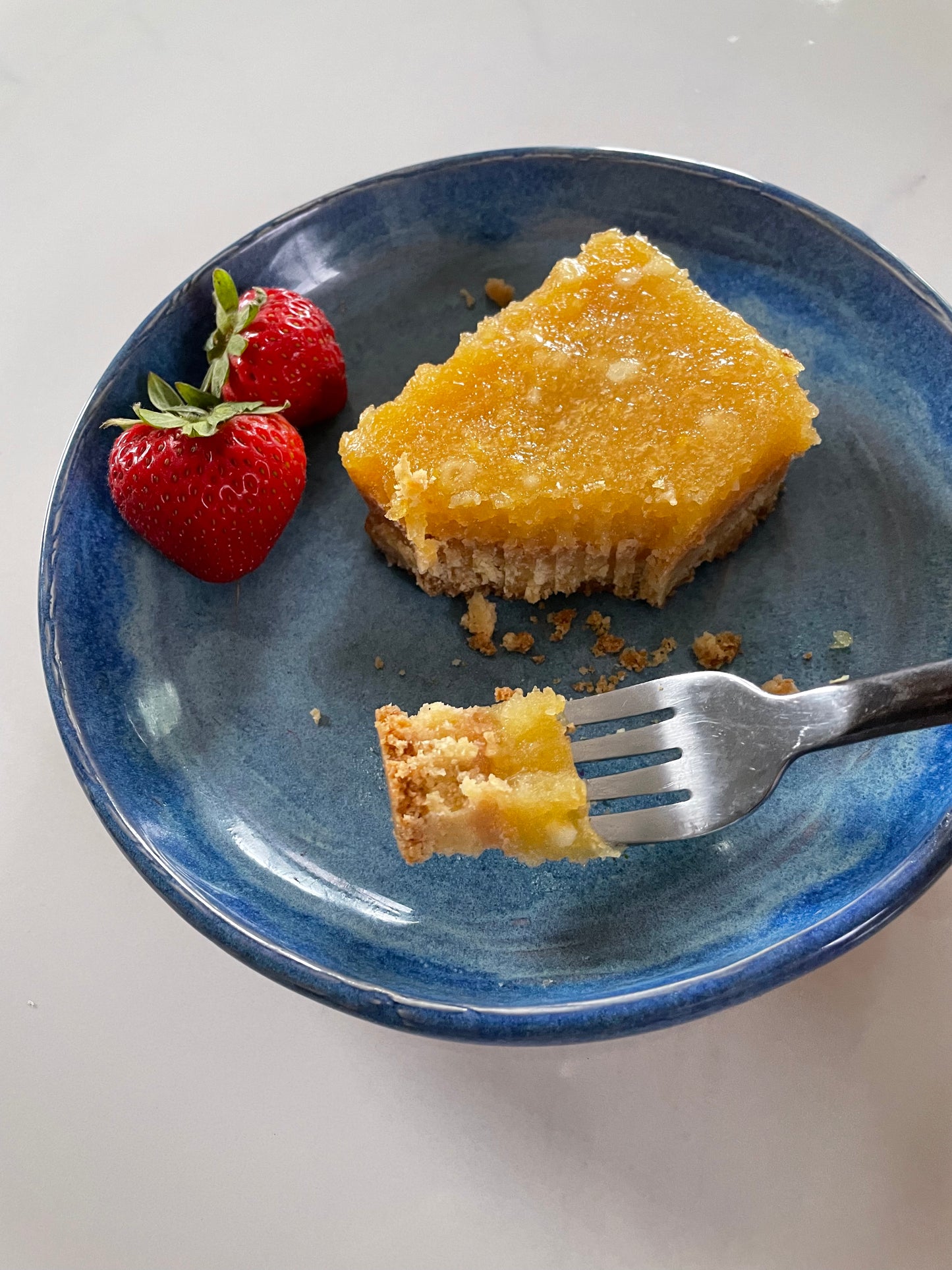 Happy 4th of July Weekend! Whatever your plans for the holiday, dairy-free desserts should be on the menu.
Each of these healthy (ish), easy, and indulgent dairy free treats can be made without any bougie ingredients or cooking skills required (we promise.)

Not dairy free? Serving non-vegans? Not a problem. You won't miss the dairy in these dairy free dessert recipes; each of which are just as decadent and satisfying as any dairy counterpart. Did you know, dairy and even non dairy alternatives actually block flavor!? It's a major reason why being dairy-free was an obvious choice for SorBabes from day one.
And while we're on the topic: so many of us are looking to eat more plant based these days. You don't have to use the label of 100% vegan to have an appetite for reducing your impact on the planet, animals, or making a healthier choice for yourself. (After all, our on-the-box motto is "we believe in treating others right, the plant right, and ourselves right" - and we mean it.) 

Without further adieu, here are 5 of our very-favorite dairy free dessert recipes to give a go this long weekend or anytime you're craving a treat that won't wreck your stomach later (you don't have to pick one of the other-- it's 2022!)

Simply choose your lemon bar recipe of choice, and swap ln mango puree instead of lemons for a tropical twist and a delicious dairy free dessert. Perfect to plate up and bring to a potluck, or simply enjoy all to yourself - because honestly, you may not want to share.
We all scream for dairy free ice cream - we know we don't have to tell you! And it's just not summer without a cool scoop or cone of ice cream. This creamy, luscious vegan one tastes like it required fancy equipment and hours of work, but comes together in a pinch and is the perfect blank slate for sprinkles, chocolate syrup, or scooping onto cobblers or pies.
Speaking of, is it really summer without a classic cobbler, bursting with fresh juicy berries and warm buttery biscuit topping? We think not. This is the perfect easy vegan dessert recipe for a crowd and comes together in less than an hour. Use fresh or frozen blueberries or go wild and add peaches, raspberries, strawberries, or whatever seasonable fruits are calling to you.


This barely qualifies as a dairy free dessert recipe it's so easy breezy, but when it's hot out and you want a refreshing, salty-spicy-sweet treat, nothing hits like this flavor combo. All you'll need is a box of pops, Tajin spice, a hairdryer (trust us, it'll make sense when you watch the video!) and a freezer. If prepping ahead of time for a crowd, keep them on dry ice and they'll stay perfectly frozen all day!


A true summertime classic -- we couldn't wrap up this list of best vegan dessert recipes without a non dairy key lime pie recipe. This one has a smooth mouse texture and the perfect mashup of sweetness and tart flavors. Enjoy!

Here's to a delicious, healthy, and happy summer full of vegan treats! Enjoy!
---
← Older post Newer post →