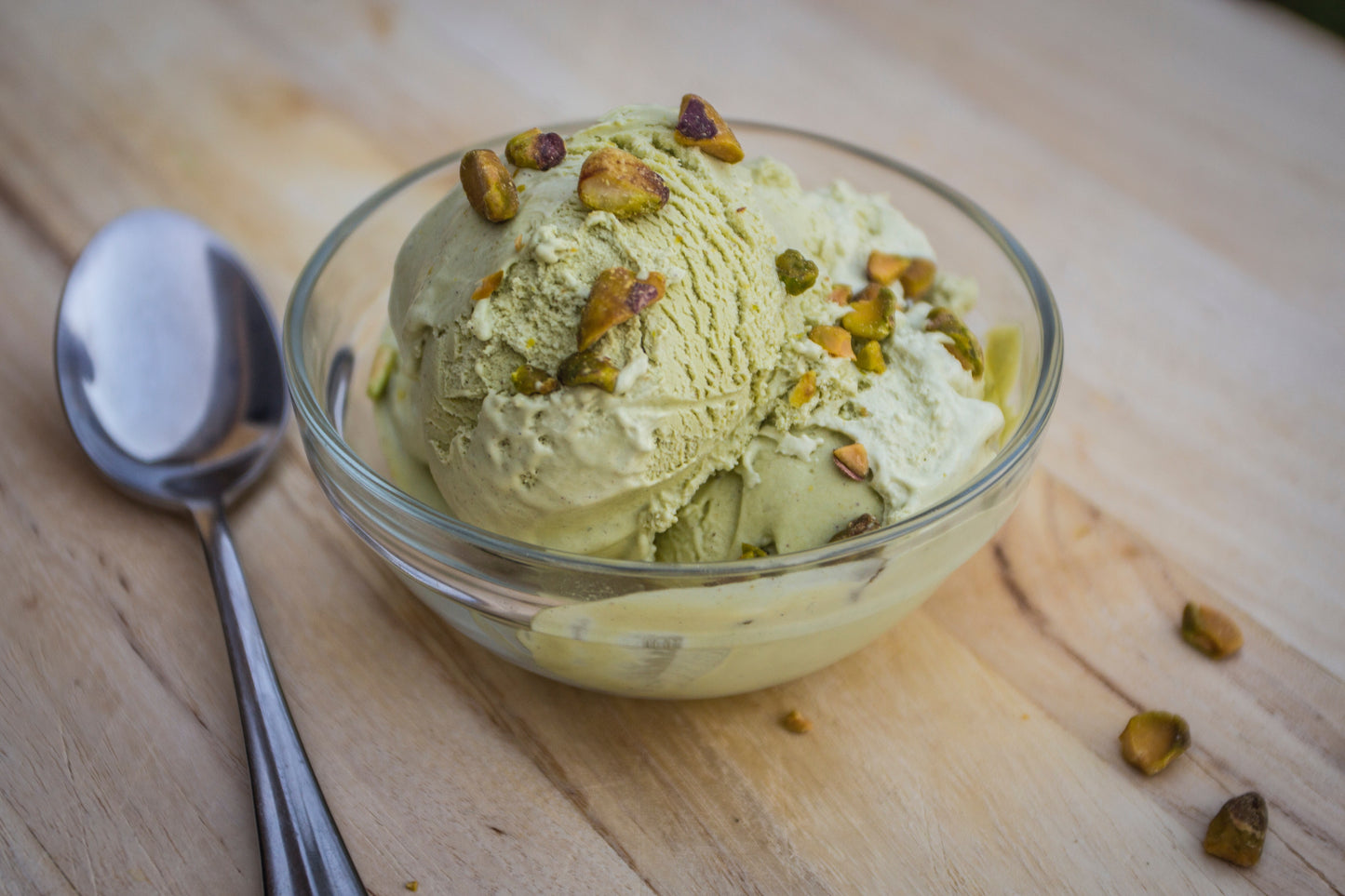 Sorbet and ice cream season is upon us, and nothing hits like cooling down with some fresh homemade ice cream - and that includes for us non-dairy crowd.
We don't have to miss out on everyone's favorite treats for summer with these easy recipes for lactose-free vegan ice cream - that you can easily whip up at home without fancy equipment.

Increasingly, more people are trying to avoid dairy, whether for reasons relating to health (maybe your stomach can't handle it) environmental (animal agriculture comes with a hefty carbon footprint), or animal welfare. 
Traditionally, there were few vegan ice cream options you could find at the store, and any options you could find might have an icy texture or unsatisfying flavor (it's the main reason we started SorBabes, after all!)
It's Easier than Ever to Get Your Non Dairy Ice Cream Fix
But luckily, these times are a'changing. No matter where you live, it's almost always easy to find plenty of delicious dairy free ice cream options at the store that will satisfy your sweet tooth while still being dairy-free.
From options like Ben and Jerry's, So Delicious, Oatly, and many more, no matter your flavor preference, you'll be covered. 
But if you're craving homemade vegan ice cream this summer,  because sometimes you just gotta have homemade ice cream, read on - we've got five simple recipes you can make at home to enjoy the most decadent, refreshing lactose-free vegan ice creams to serve to guests or enjoy by the pool.
What is Lactose-Free Vegan Ice Cream?
But first - let's clear up some terms. So many people use lactose-free, vegan, plant-based, and dairy-free interchangeably. In reality, each refer to something very different.
So what do we mean when we say recipes for lactose-free vegan ice cream? Glad you asked.
As with all our indulgent frozen fruit bars - as well as our new little brother brand, Fudgy Pop, all these recipes are both lactose-free and vegan.
Lactose-free simply refer to anything devoid of lactose, a type of sugar found in milk from cows, goats, and sheep - and which many of us aren't able to digest well. A whopping 65% of the world's population is lactose-intolerant actually, and this percentage is higher in certain cultures!
So, as opposed to traditional ice cream, lactose-free ice cream does not contain lactose, or it's been neutralized. A lactose-free product often does still contain dairy though, so it's not the same thing as dairy-free, plant-based, or vegan.
Vegan, on the other hand, means entirely free of any animal or animal-derived products. On a hierarchy of terms, vegan is the most comprehensive compared to plant-based or dairy-free, both of which could still contain other animal products. So when we say a lactose-free vegan ice cream recipe, it means both devoid of lactose and entirely made without animal products.
Why Choose Lactose-Free Vegan Ice Cream?

The benefits of lactose-free vegan ice cream include avoiding any allergens such as dairy, meaning for many, a happier digestive system, and steering clear of supporting animal agriculture - a system rife with drawbacks to the environment, humans, and animals. 

And with vegan ice cream recipes that provide all the same creaminess, sweetness, and flavors of traditional ice cream, there's really no drawbacks.


5 Delicious Lactose-Free Vegan Ice Cream Recipes
Enjoy trying these mouth-watering lactose-free vegan ice cream recipes at home this summer - all made with simple ingredients and step-by-step instructions that anyone can follow.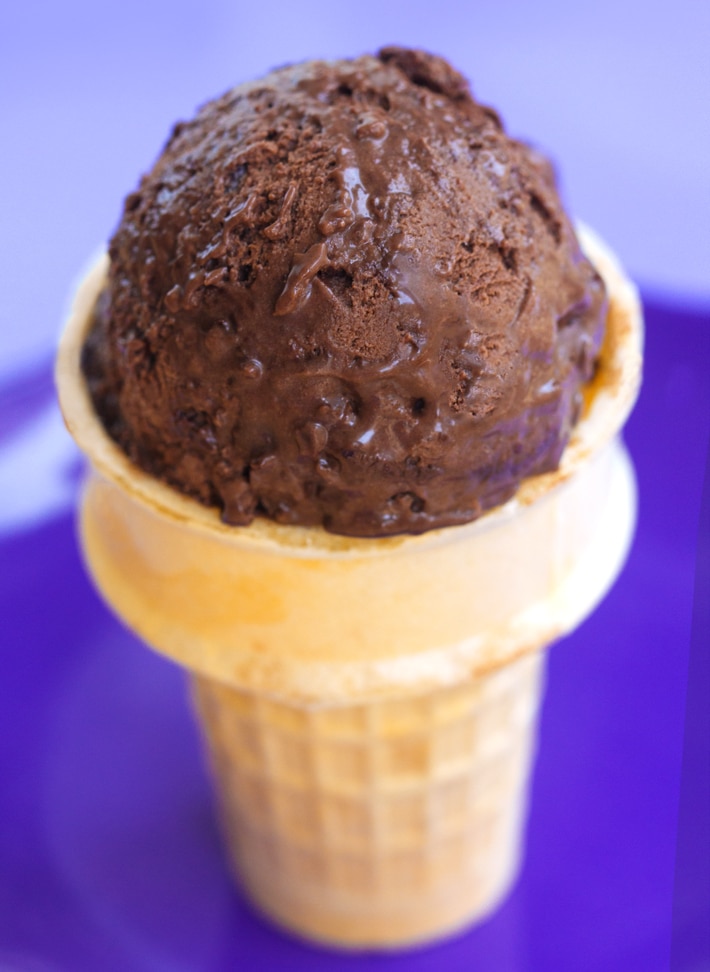 Photo via ChocolateCoveredKatie.com

We all scream for ice cream, and chocolate is life. If you believe in those statements like we do, this classic rich fudgy vegan chocolate ice cream recipe needs to be at the top of your list to try. Enjoy it plain or top it with sprinkles, fudge, sliced banana, and whipped cream for a sundae to end all sundaes.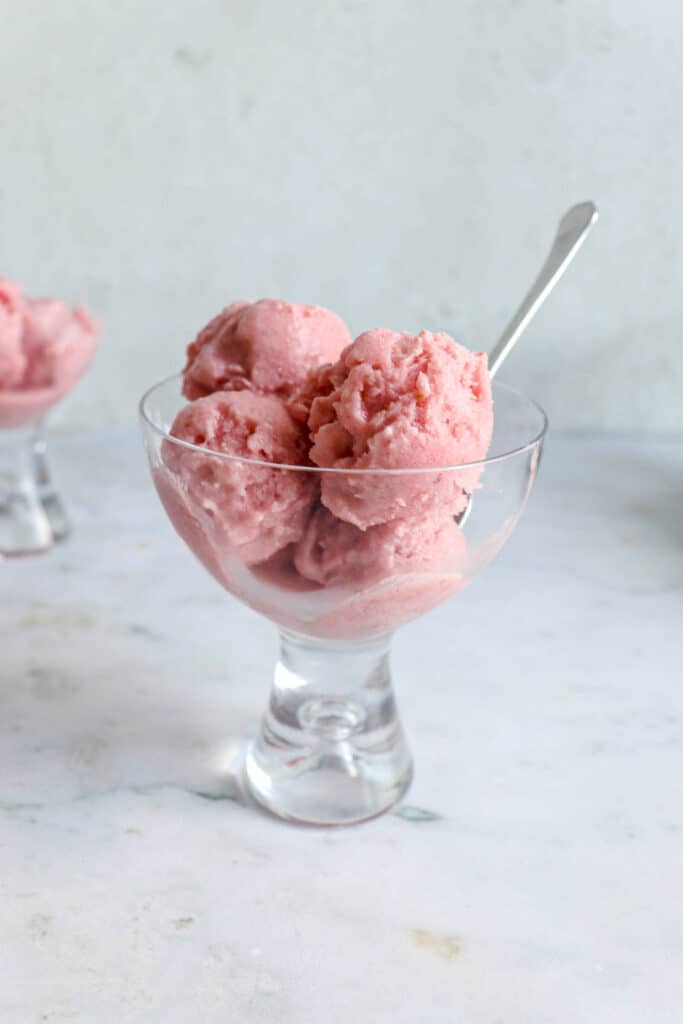 Photo via HealMeDelicious.com
Bookmark this explosion of summertime flavors to try when its hot this year - an incredibly refreshing blend of fresh strawberries and basil combine for a mouthwatering, cooling treat with a delicate hint of herbaceous goodness. No equipment is needed for this ice cream recipe but a blender!

Photo via Minimalistbaker.com

What is summer without a smooth dreamy vanilla ice cream for sandwiching between cookies, scooping into floats, or for topping a warm berry crumble fresh out of the oven? This is a must-make lactose-free vegan ice cream recipe for summer, made with vanilla, coconut, and no ice cream maker required.
Photo by TheEndlessMeal.com
This lactose-free vegan ice cream recipe is as tart, refreshing, and simple to make as it gets, with only three ingredients but loads of tart, bright flavor, perfect for keeping cool all summer long or adding to spritzes or boozy poolside drinks.
Photo by Addictedtodates.com
We couldn't complete this list of best lactose-free vegan ice cream recipes without including one for a vegan pistachio ice cream. After all, it's a flavor near and dear to our hearts - our first well known pint flavor that truly put us on the map. While our pistachio sorbet is retired, living out its best life somewhere on a tropical island, we like to imagine, you can recreate the same nutty, salty, rich flavors here, with this easy pistachio ice cream with a smooth coconut base. 
Because We All Scream for Ice Cream...
With all the benefits of choosing lactose-free vegan ice cream and zero of the drawbacks (I mean, just look at these delicious recipes if you were skeptical), we couldn't be more excited it's officially just about summer AKA ice cream season.
While we're obviously team pop - sometimes you just need a good scoopable ice cream, so give these delish vegan ice cream recipes a try and let us know when you do.
---
← Older post Newer post →