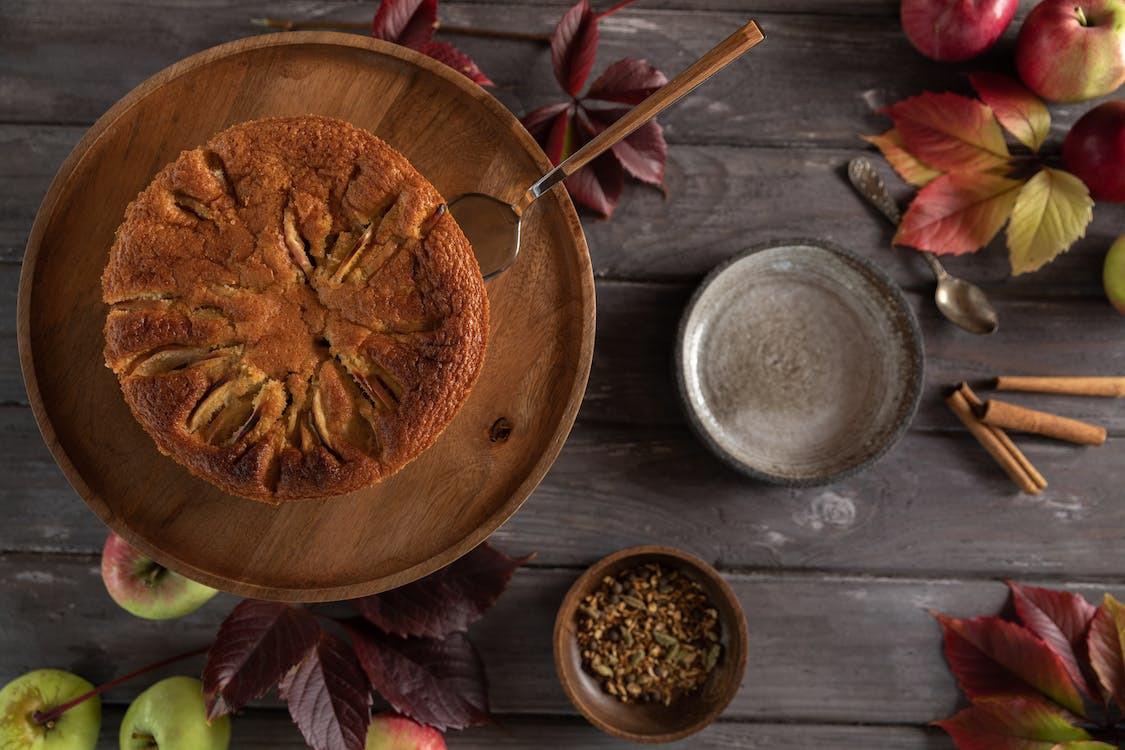 Fall is in the air, and with the new season comes a new batch of yummy cozy, fall desserts it's officially time to make.
And we're as here for all the apple cinnamon goodness and pumpkin spice everything as the next gal, but when we're had our fill of the sugary, cafinnated drinks, there's also so many healthy autumn desserts to make this time of year. All in all, we're excited to roll up our sleeves and get in the kitchen with some of our favorite healthy fall inspired desserts and treats.
A Word About Healthy Treats and What That Means to Us


Our approach to dessert has always been, we love to go big and indulge on special treats, and we'll never apologize for it!  We're always the first to ask for the dessert menu when we dine out, and we don't believe in guilty pleasures.
But when you love dessert as much as we do, and we know you do, there's also something to be said for having healthy dessert recipes to make when you want something on hand you can enjoy daily. If you're watching your calories, sugar intake, or avoiding gluten, you may also need something you can have (and have seconds of) while still prioritizing your health and diet.
Enter, these delicious, healthy fall treats. All are perfect to whip up this time of year and keep on hand for delicious healthy autumn treats whenever the craving hits. No special occasion needed.
Many of These Healthy Autumn Desserts Happen to be Vegan or Gluten-Free

Here at SorBabes we believe in treating ourselves, animals, and the planet right -- it guides everything we do. And we also believe that no one should have to miss out on decadence, despite any dietary limitations. All that to say, these healthy fall desserts include vegan and gluten-free options.
Do you have to be strictly vegan or gluten free to enjoy these treats? Absolutely not! Did you know, the majority of our customers aren't themselves vegan or even vegetarian, and maybe have been skeptical of dairy-free treats? It's true! Is this describing you? Our frozen fruit bars are made for even, and maybe especially the skeptics who doubted vegan desserts could be so indulgent!
So whether you're 100% vegan, 100% not, just feel better without dairy, or are trying to lessen your consumption of animal products, welcome! These healthy autumn desserts are for you, just as our frozen fruit bars are.
Dessert is for everyone. Let's dig in. 
Here are six of our favorite delicious but healthy autumn treats to get excited for as we say goodbye to summer and welcome in this new season.
Photo via Minimalist Baker
What would a list of fall inspired desserts be without something pumpkin-themed? We obviously had to. While a traditional cheesecake is indisputably rich and not what comes to mind when you think healthier desserts, this version challenges what you knew about cheesecake. Using ingredients like cashews and coconut milk to create a rich, silky filling, this healthy autumn treat serves up all of the same rich, dense, decadence but happens to be both vegan and gluten-free.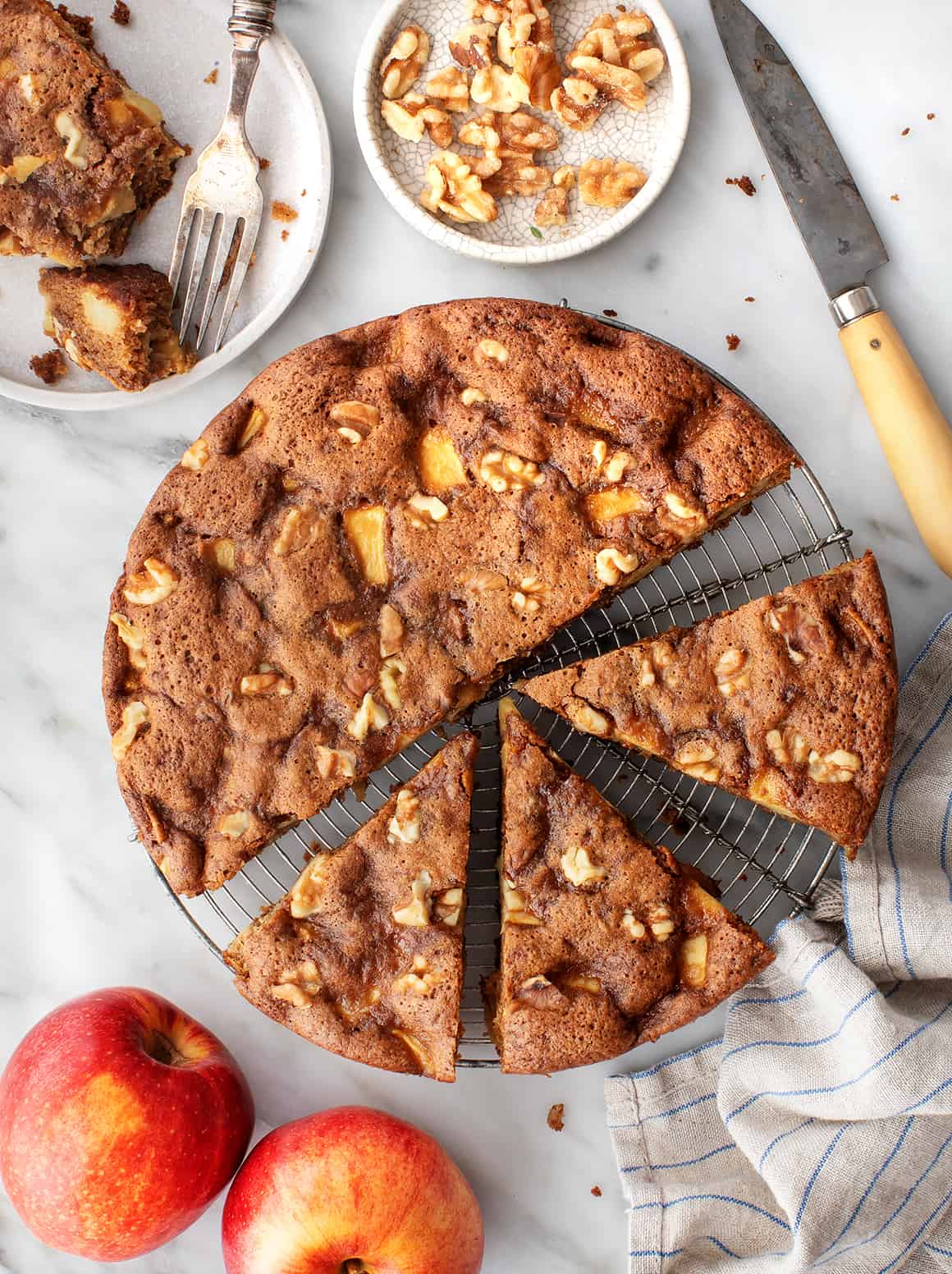 Photo via Love and Lemons
Not much instantely puts us in a fall mood than the sight of fresh picked roadside apples or the smell of a freshly baked spiced apple cake, hot out of the oven and waiting to sliced and served up with a cup of coffee or tea. This is one treat fall just wouldn't be complete without. Bonus points if you can pick up some of those fresh, local roadside apples (or pick 'em yourself!) to use in this healthy autumn dessert. 
Photo via Tia's Kitchen and Garden
Wholesome, vegan and gluten-free ingredients such as applesauce, mollases, cinnamon, and cloves -- all of which just make us feel cozy just typing out -- combine to make this rich, sliceable, super-moist autumn cake. Instead of eggs, this recipe uses flax eggs, our fave vegan hack for immitating eggs in any baked good. 
Photo by Running on Real Food
Who said you have to wait till Thanksgiving for a pumpkin pie, or a pumpkin-pie adjacent dessert? Just like ice cream isn't only for summer, we'd argue pumpking pie-inspired desserts are a year-round vibe and this healthy autumn dessert hits the spot. With a base of coconut cream and plenty of pumpkin pie spice, this recipe is like the pie minus the pie crust, meaning it's an easy grab and go healthy autumn treat you can enjoy anytime you need something a little sweet and rich but not overly so.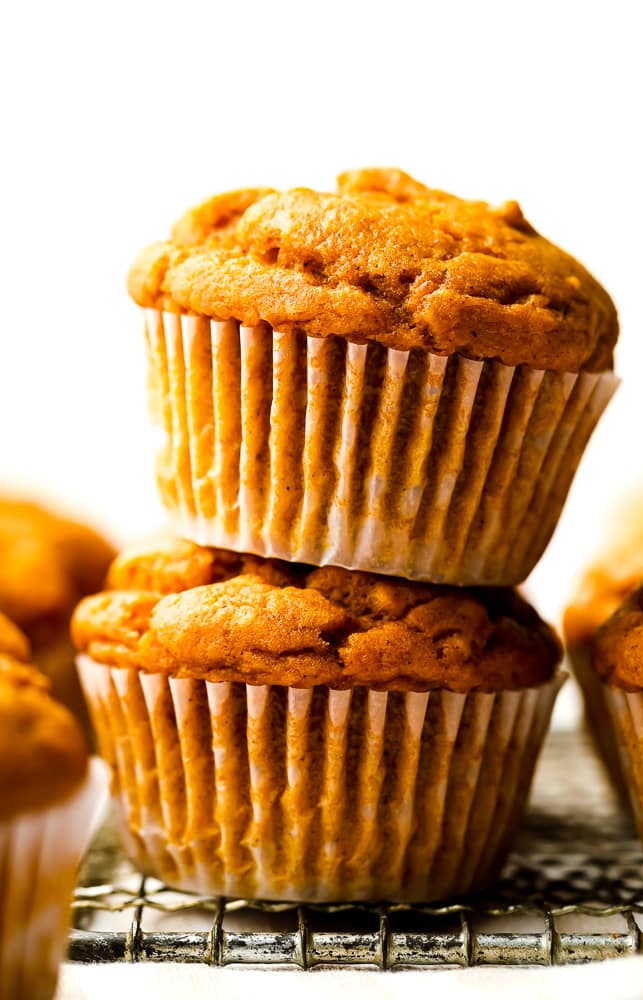 Photo via Nora Cooks
For when you want a healthy autumn treat so healthy it could pass as a totally legit breakfast - and who wouldn't - these one-bowl vegan pumpkin muffins are just the thing to whip up to have a warm, fall breakfast to enjoy over the weekend (or to spice up any regular weekday morning.) 

Photo via The Banana Diaries
A list of healthy fall desserts wouldn't be complete without something gingerbread-y -- one of the quentissential flavors of the colder months. Whip up this easy and not too sweet gingerbread pear loaf for company or to enjoy yourself, preferably curled up with a good book or a comforting movie. If you're a fan of the Starbucks loaf, this healthy autumn treat has 1/3 the sugar and is vegan and gluten-free. 
 
Romanticize Fall wtih these Healthy Autumn Treats  
 Not that you need any excuse to treat yourself -- in fact, quite the opposite, which is why we make pops designed to have daily, because life is occasion enough for a treat! But the start of a new season always inspires us to get busy in the kitchen and try out new recipes.
Let us know what you end up making from this recipe, and as always tag us on social media and show us how your healthy fall desserts turned out!