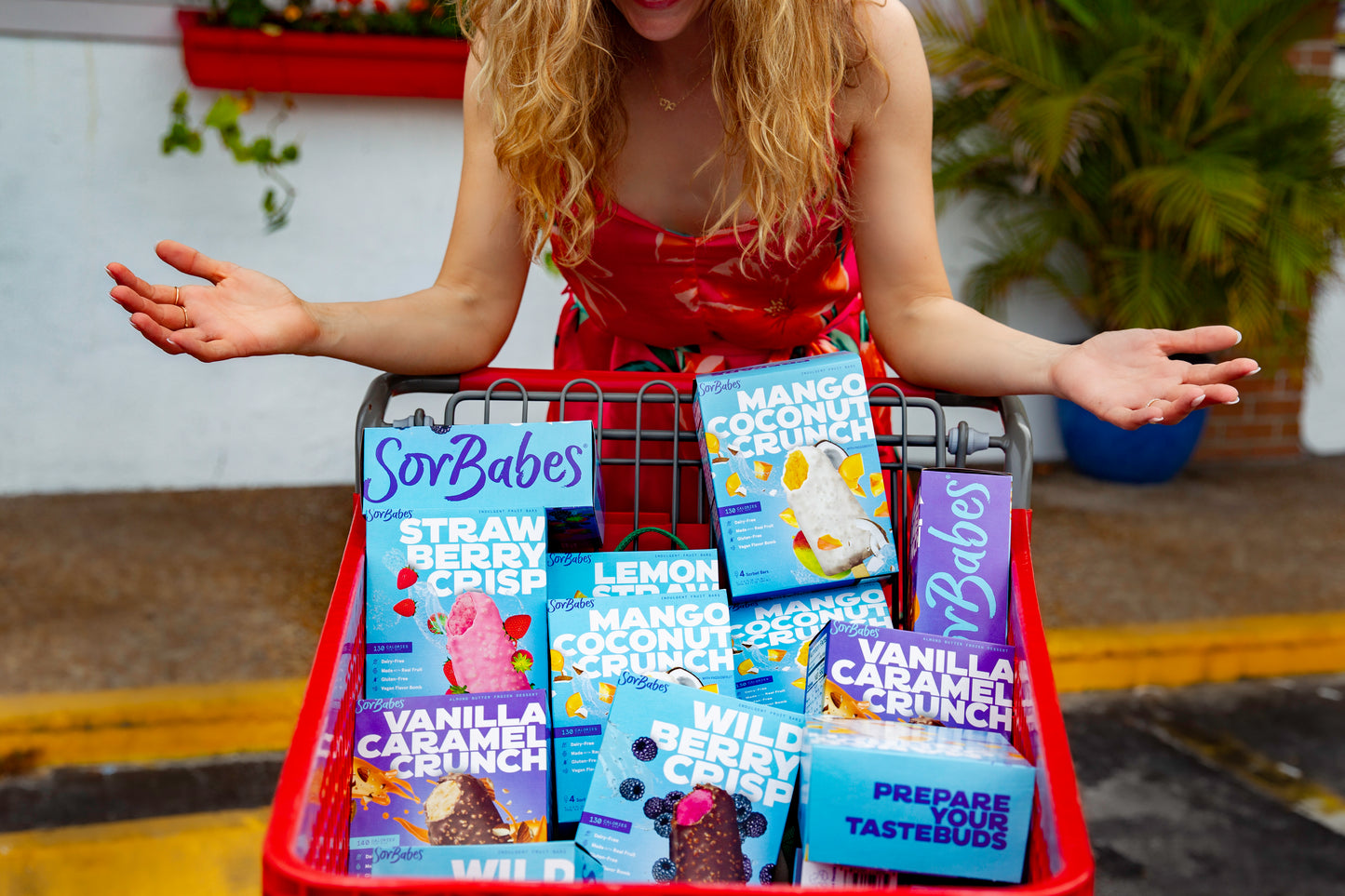 Most businesses might not get this transparent with customers about things like pricing. But we've always done things our way. Why start following the "rules" now?

All jokes aside, transparency and honesty are two of our favorite ingredients. We believe that you should know not only exactly what ingredients are in your sorbet (it's why we made a product with a short and sweet ingredient list we'd feel good about giving to our kids,) but also why we're happy to share exactly why our combo packs are priced the way they are. 

It's no secret -- everything's gotten more expensive in the last couple of years. With the pandemic, headaches in the global supply chain, and continuing inflation, prices both in the grocery store and online have gone up across the board. 

With that, we've done everything in our power to keep our frozen fruit bars reasonably priced, given the premium ingredients and quality that go into each bar.

Let's unpack it, down the penny!

Let's be Real - Ordering our Frozen Fruit Bars Online Is a Luxury 
We're so happy to offer online shipping of our frozen fruit bars for our "babes" who can't find us in stores yet, or simply want or need our indulgent frozen fruit bars delivered to your doorstep without having to leave the house.
Hey, we get it! It's a luxury we're so thrilled to offer, but it's a luxury.

But in a time when we're all feeling a little strained in the wallet, you might be wondering why ordering frozen fruit bars online is so dang pricy! Because let's be real - our online prices are quite a bit more than you'd spend if you picked up SorBabes at H-E-B, Raley's, CVS, or any of our other grocery stores.
What gives?

Here's exactly what. Let's scoop into the details (forgive the ice cream-y pun...we tried to make it work) of what goes into our pricing.
Let's break it down in probably more detail than you ever wanted to know about how we price our 4-packs online & why it's more $ than in-store...
Here's How We Set Our Prices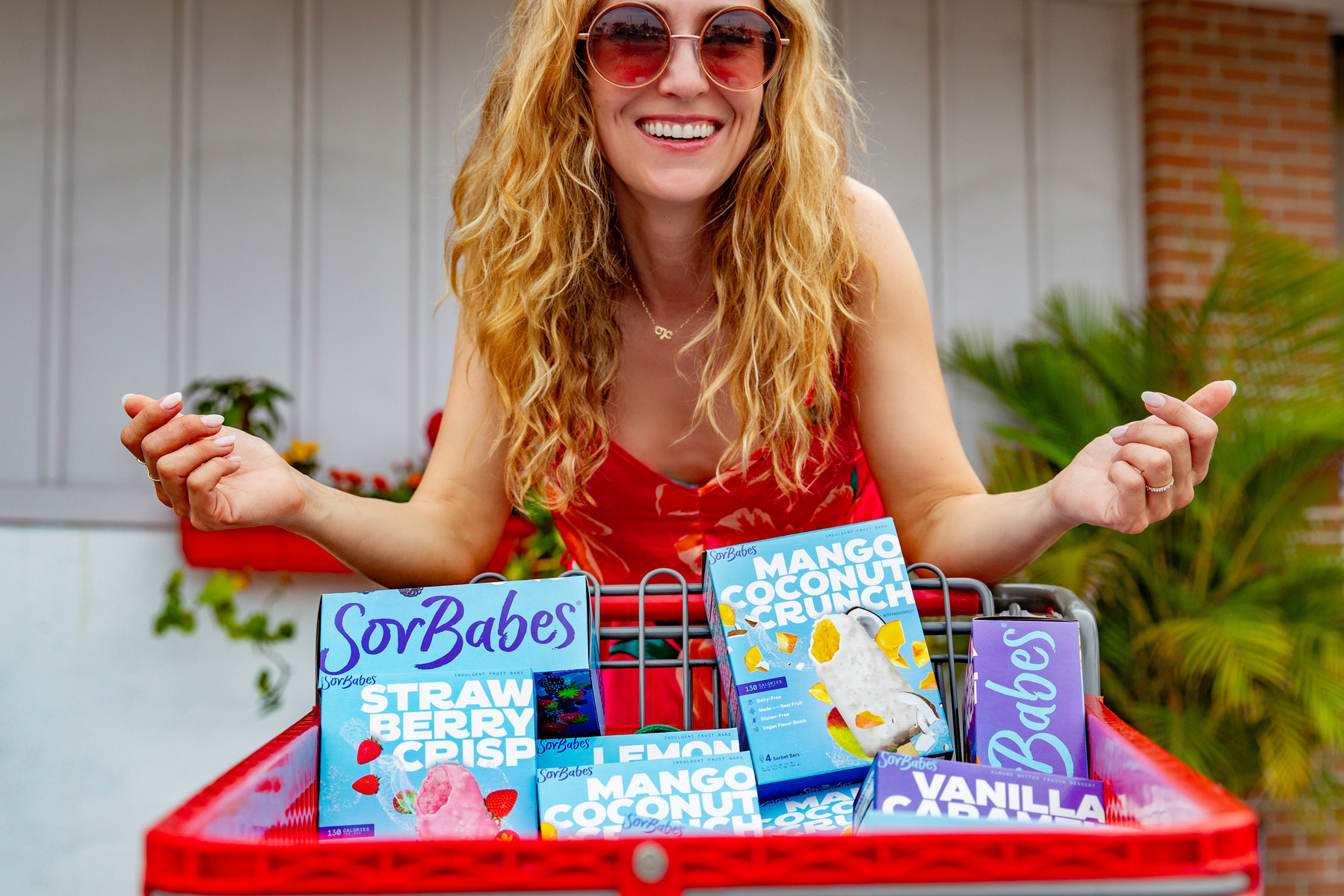 Ready to talk numbers? Let's get down to the nitty gritty.

1. Basics: the retail price per box. (Which we actually recently raised slightly, both online and in stores, after holding out as long as we could, past the time when many of our contemporaries raised prices during the pandemic. 
The retail price per box is $6.99, or $27.96 for 4 boxes of bars. We also pay $1 to our fulfillment center to ship each box, for a total of $4.

2. Gotta have a good cooler to ship your goodies in (to anywhere in the U.S.) without bars getting dinged or dented (important!) That = $7. Next, dry ice, baby. The true VIP when it comes to keeping your sorbet bars ice cool in the mail for 2 days. Pretty magical when you think about it. That's $4.50 per order.

3. Then there's the warehouse processing charge to us: This is $6.50 per order. (P.S. let us take a minute to brag on our amazing warehouse crew like Rachel and the other folks who do an amazing job overseeing and packing up your orders. They rock!)

4. Shipping insurance charges through UPS: $2.80 (gotta safeguard those goodies!) There's a credit card fee of $.30 per order (told ya we're getting seriously transparent here!)

Ok, phew. We like sorbet a whole lot better than we like math, but if you add it all up, that equals a total of $53 per four-pack. Our online four-packs run for $59.95, including shipping.

You can probably do the math and see, this isn't a money maker for us - at all. It's a labor of love and an honor, to share our frozen fruit bars with you wherever you are, even if your local grocery store doesn't yet carry us (speaking of, please request us here - each request helps get us onto new shelves, so you can grab us in person, for the cheaper, grocery-store prices!)  

We will always strive to be as transparent and open as we can be with all the businesses choices we make. We've always done things our way; from being extra choosy with our ingredients, to the product itself (they told us we could never make a creamy, indulgent sorbet. They told us we could never built a successful business as two moms. We did it anyway!)

Whether you get your frozen fruit bar fix in-store or take advantage of the sheer magic that is ice cream delivered to your doorstep, you're the real MVP and this little sorbet brand that could couldn't without your support. So thank you!
Have any questions? Email us at hello@sorbabes.com anytime - we'd love to hear from you.