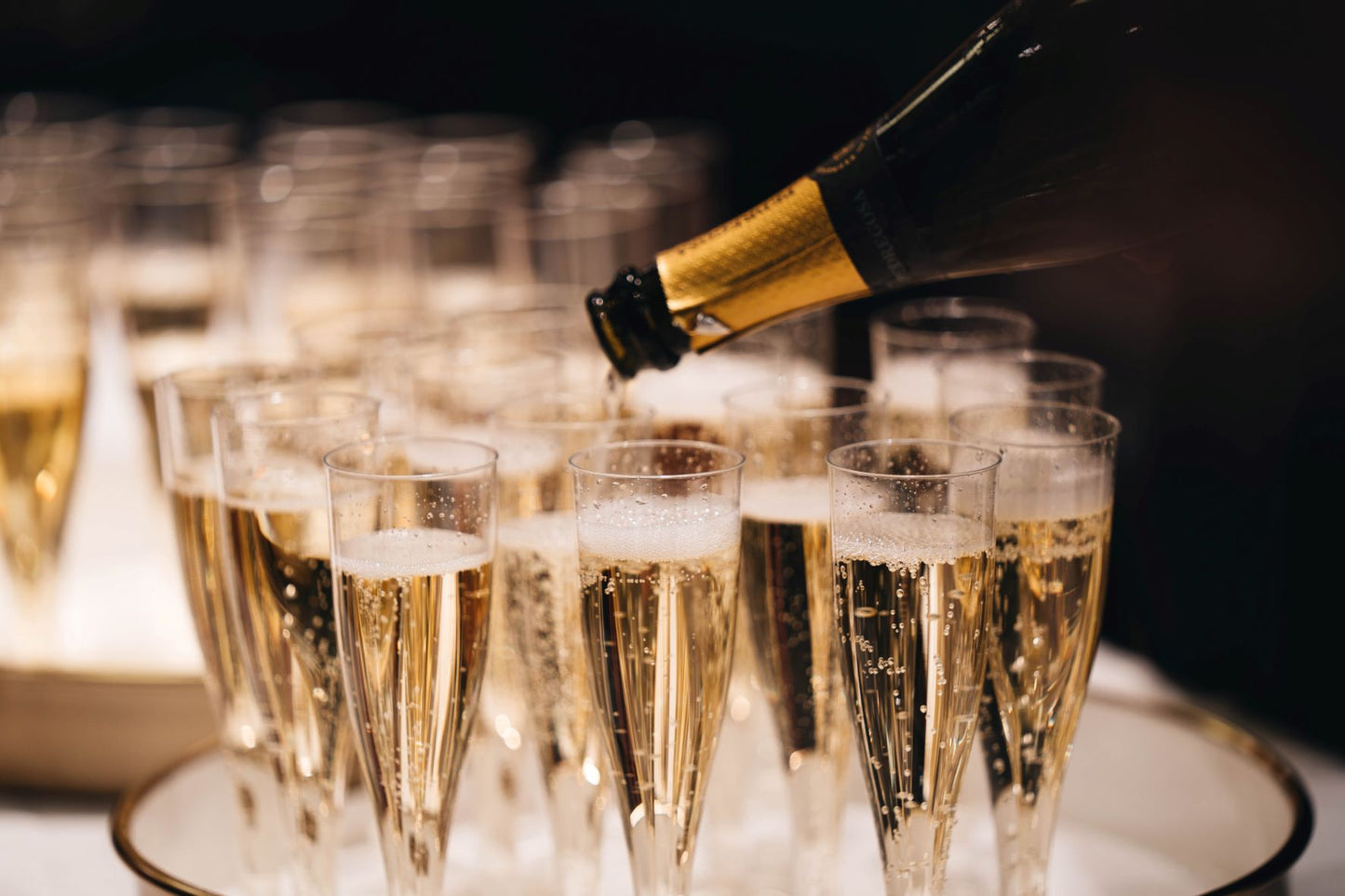 A fresh new year is almost here, and if you're looking for delicious vegan new year's eve recipes that the whole guest list (or just you!) will enjoy – look no further.

It's nearly 2023 - and you don't have to be fully vegan or even partially to enjoy this vegan New Year's Eve menu of snacks, mains, and desserts that just so happen to be free of any animal products.

Whether your plans to ring in the new year look like a sequin-y bash or being tucked in bed by 10 pm, it's not a party without a spread of your favorite indulgent treats.

Here are 11 of our fave 100% vegan new year eve's recipe to whip up!


Why Make Vegan New Year's Eve Recipes? Honestly, Why Not?


You don't have to be vegan to want seconds (and maybe thirds) of these delicious New Year's Eve recipes. If made right, we'd argue no one at the table should even realize your menu is vegan. (It's always the ultimate compliment when people don't realize or believe our ice cream bars are vegan!)

If you're hosting a soiree, you never know who amongst your guest list is either totally vegan or at least lactose intolerant. And let's be honest, no one was ever mad about not having dairy or animal products in a recipe, but most of us do feel our best without.
Especially if your plans involve a pretty safe bet that you'll wake up on new year's day…shall we say, feeling the festivities from the night before, your digestive system will be thankful you cut it a break. 


Honor Delicious Traditions with this Vegan New Year's Eve Recipes  


There are many time-honored culinary customs that come along with celebrating New Year's Eve - thought to bring good luck in the new year.

Because eating vegan doesn't mean having to forgo beloved customs, this vegan New Year's Eve menu includes those traditional dishes – like black eyed peas and greens (thought to usher in financial luck), cornbread ( to welcome in prosperity) and more – all plant-based. 

In Spain and Mexico, it's customary to eat 12 grapes when the clock strikes midnight, to bring good fortune to each month of the new year. In Germany, it's customary to break a New Year's pretzel as you welcome in the new year, for luck and good fortune.

So no matter your culinary traditions, we have the vegan New Year's Eve recipe for that.


Your Vegan New Year's Eve Menu to Ring in the New Year


Pick and choose to create your perfect vegan New Year's Eve recipe whether you're celebrating alone or with a crowd. These vegan New Year's Eve recipes are so delicious they may just become staples all year-round.

1. Vegan Soft Pretzels and Dairy Free Spicy Mustard Dip 

Making your own pretzels is one of those snacks that sounds intimidating, but with this recipe, you got it – promise. The homemade dough only requires a few pantry-staple ingredients and is then rolled into bite-size chunks, baked in the oven, and served with a spicy, creamy mustard dip – made with a cashew base.
Photo courtesy of Vegan Heaven
Is it a party without a spread of wings? This easy vegan new year's eve party recipe is totally plant-based and gluten-free, and trust us – not one of those recipes you have to convince yourself tastes as satisfying as the real thing. This is cauliflower's time to shine!
Sugar-encrusted grapes are an elevated twist on this customary New Year's eve food. Like nature's candy! They're also the perfect addition to a glass of bubbly
Photo courtesy of Delish
Serve this sweet-meets-tangy spread with crusty bread or crackers. This recipe is a flexible one, so use dates instead of figs If you need or lemon juice instead of balsamic. If you have leftovers, it's amazing slathered in sandwiches.
These plant based dumplings are the perfect finger food and honor a custom for countries like Russia and China, where it's tradition to eat dumplings on New Years. These vegan gyoza are crispy, pan-fried, and simper to make than you'd think.
6. Vegan Black Eyes Peas and Greens
Photo by Minimalist Baker
The classic, comforting way to ring in the new year, these vegan black eyed peas and greens are hearty and smoky and the leftovers are even better the next day.

7. Vegan Cornbread
If you're going traditional with your vegan New Year's eve menu, your table isn't' complete without a classic cornbread. This one airs a little on the sweet side - if you prefer more savory just lower the amount of sugar.

8. Cranberry Champagne Cocktail


It wouldn't be a (vegan) New Year's Eve menu without a glass of something bubbly. This cranberry cocktail beautifully bridges the festive holiday season and the start of a new year with cranberry juice, fresh cranberries, lime, and champagne – all you need for an impressive and sparkly drink!
When you need a no-fail app for new years, these smashed, garlicky Castelvetrano olives are it. The recipe calls for feta, but many brands make a vegan option nowadays (we love Trader Joe's). Simply sub that out and serve!
No New Year's Eve table is complete without the oldie-but-goodie of all party foods; French onion dip. The classic recipe, full of dairy, is made plant-based with a non-dairy sour cream and 100% of the same flavor we all grew up loving.
11. SorBabes Dessert Board
Photo by @Thebeetdrop

We couldn't cap off this vegan New Year's Eve menu without a sweet finish. This is an impressive yet easy one - hardly a recipe. Simply assemble your favorite sweet treats on a platter or cheeseboard; SorBabes bars, marshmallows, chocolate sauce, sliced fruit, candies, chocolates, and let your guests dive in.

Wishing you a happy, healthy, and delicious 2023!
---
← Older post Newer post →