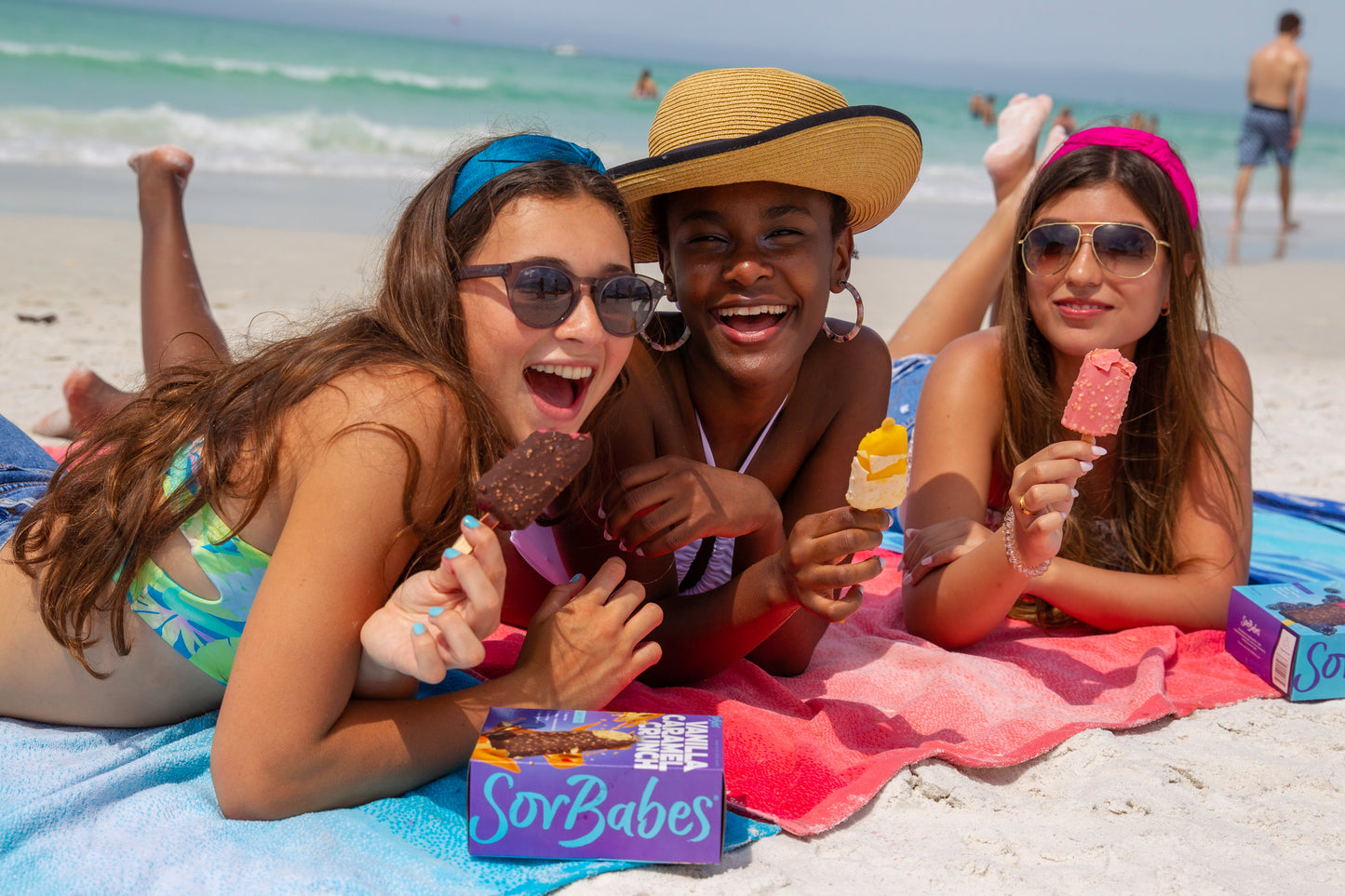 If you've struggled with how to keep ice cream frozen this summer or wondered will dry ice keep ice cream frozen - read on! With summer right around the corner, this is the only guide you'll ever need to keeping your ice cream from melting in the heat.
Yes, this means its totally possible to take your fave frozen treats like SorBabe's frozen fruit bars with you to the beach, on a boat, for a post-hike snack, you name it! If you think it's impossible, read on.
After our ten years in business, we've kept frozen treats frozen in some pretty insane situations, for way longer than you'd believe - so we know its doable!
It's heating up out there. Knowing how to keep ice cream from melting is an essential summer survival skill if you agree that ice cream + summer = the ultimate duo.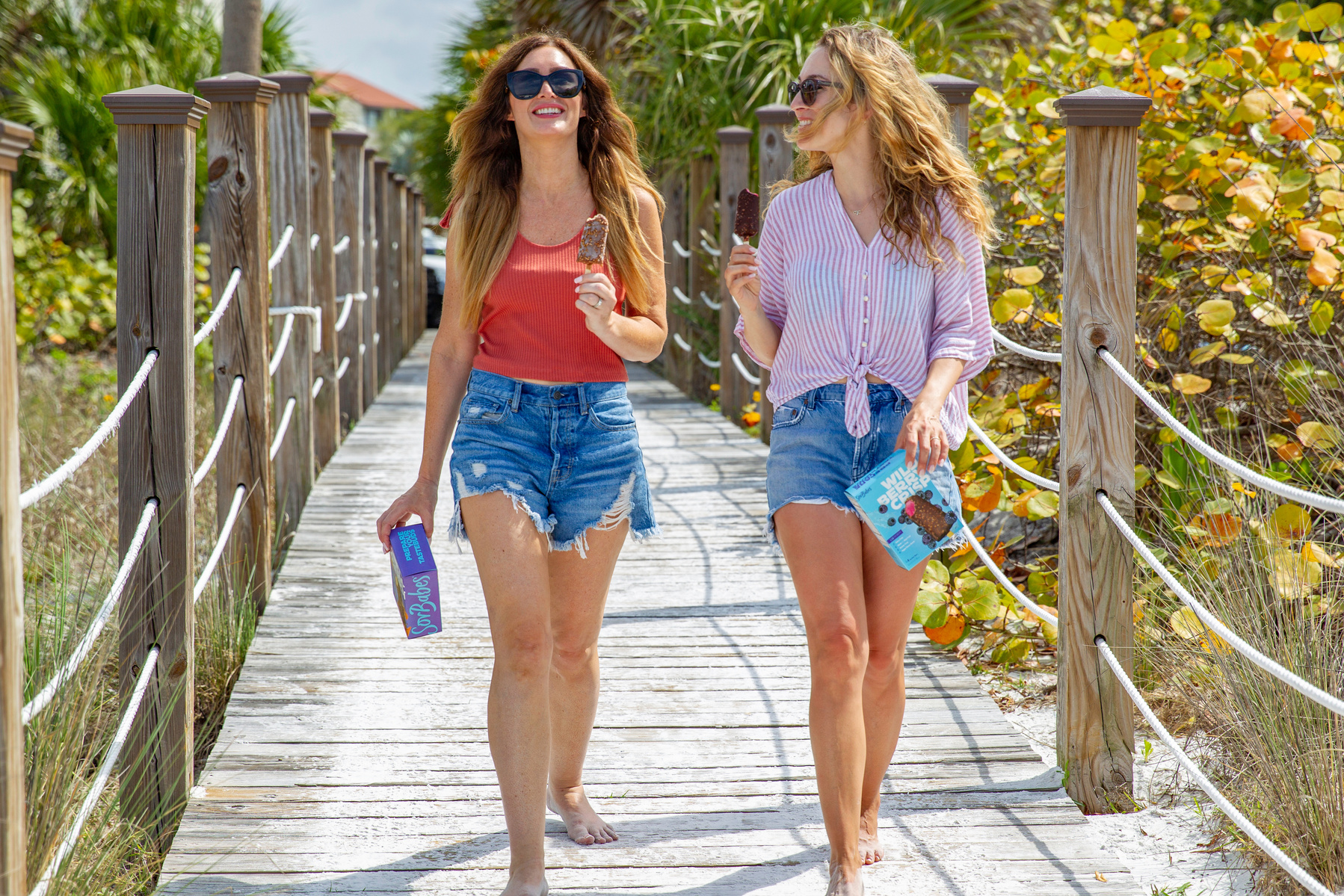 How to Keep Ice Cream from Melting at the Beach, in Your Car, You Name It!


What's summer without a cool ice cream bar or frozen fruit bar to beat the heat with, poolside or at the beach? There's nothing better - and with the right tricks under your belt for how to keep ice cream from melting, you can take your frozen fruit bars anywhere. To a picnic, on a long road trip, and with you for a day at the pool. 
If you're reaching for basic ice - hold up! We've got a much better way.
If you've wondered will dry ice keep ice cream frozen, the answer is a resounding yes! It's THE magic ingredient for how to keep ice cream from melting in any heat, in the truck of a car, at events, when traveling etc.
And you can most likely get it right at your local grocery store!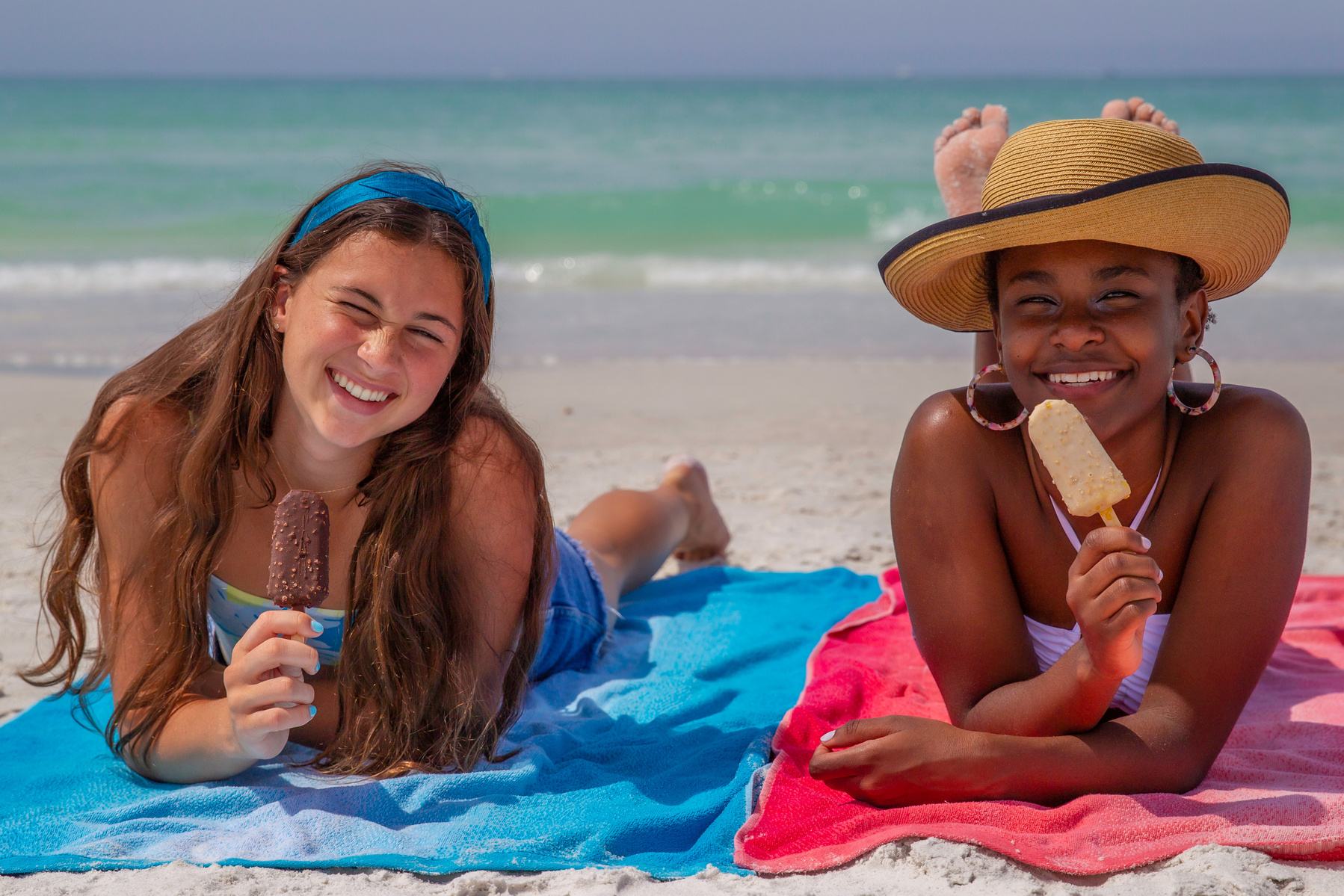 Why Dry Ice is Superior to Regular Ice for Keeping your Ice Cream Frozen all Summer
We'll spare you the full science lesson here - but here's the skinny on why dry ice is superior when it comes to how to keep your ice cream from melting in any temp.
The bottom line is, in short, dry ice is colder than regular wet ice - about negative 109.3 degrees -  so it keeps your food colder and stays dry even when melting (it will dissapate away in a cloud of vapor - more important safety information on that in a bit.)

If you're still reaching for regular ice from your freezer or a freezable lunch bag, trust us  - dry ice is a gamechanger and will keep your ice cream cold for hours longer!
Keeping a box of our frozen fruit bars in a hot summer trunk for a long drive in theheat? Regular ice could never. But dry ice can -- we recently kept hundreds of bars in our trunk overnight for an event in Austin, Texas, and they were not only still frozen but had to thaw a bit before being bitten into!

Here's exactly how to keep ice cream from melting even on the hottest day, thanks to the magic of dry ice.
Where to Get Dry Ice and How to Correctly Use it To Keep Ice Cream from Melting


1. Buy your ice! Many grocery stores have a cooler of dry ice at the front of the store near the cash registers, such as H-E-B, where we're sold across South Texas! It's an often-overlooked perk of the grocery store - but keep an eye out for it in the front of the store near the checkout area or just ask a store employee for help tracking it down.

2. IMPORTANT: Always use caution when handling and using dry ice. It's great for keeping ice cream cool, but not great at all for skin or lungs. Don't let it scare you away - just use some common sense safety precautions and you'll be good to go. Always use gloves when handling dry ice - never pick up with your bare hands - usually a pair of gloves will be supplied by the grocery store. And be careful not to directly inhale the CO2 from dry ice. For example, roll down the windows while you're transporting your ice and don't store inside without a window open - better yet, when you're finishing with your ice, let it dissipate away on your porch or garage. Safety first.

3. Line a cooler or ice chest with the dry ice. (Pro tip: most grocery stores will sell their own Styrofoam coolers - ask a store employee if you don't see them.) Depending on how many SorBabes frozen fruit bars you're transporting, you may need anywhere from 3-5 lbs of dry ice to last a full day in a cooler and keep your treats frozen. At H-E-B, dry ice is only $1.19 per lb and you can grab as much as you need at the self-serve cooler.

4. The fun part - stock up on your choice of SorBabes frozen fruit bars! Another pro tip: remove the bars from their boxes once you check out; it helps to fit more into even a small cooler, so you can get more sorbet into your mouth. Which is always the equation we're really all about ;)
More of a visual learner? Watch our quick reel showing you exactly how to pack your SorBabes frozen fruit bars on dry ice like a pro - here!

5. Enjoy your SorBabes wherever you go! At the beach, on a hike, at a cookout or potluck with friends, or at a picnic. Our bars are the perfect shareable dessert (but make sure to bring enough for everyone to have seconds - and win automatic "best friend" at the get-together.)

But Wait...How Do We Ship Frozen Fruit Bars in the Mail?
A final note on another perk of dry ice...
Like we said - we know a thing or two about how to keep ice cream from melting; after all, we ship our bars all over the country even in peak summer months and we've lost count of all the hot days spent schlepping sorbet to farmer's market, music concerts, you name it. (Trust us, we've had our moments of wondering why on earth we decided to make a frozen product. Couldn't we have just made something easier like popcorn!?)
Enter again, dry ice! We pack all our online orders in insulated coolers, packed with enough to dry ice to keep our frozen fruit bars perfectly frozen from coast to coast on two-day shipping. 

All our online orders include shipping and will arrive on your doorstep perfectly frozen, or your money back!
Enjoy this summer with your fave frozen fruit bars always nearby! 
---
← Older post Newer post →